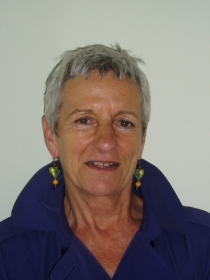 Rowena Paxton trained with the Institute for Optimum Nutrition and graduated in September 1999.
Since then she has tutored for Premier International in Trowbridge, BCNH in London and is currently part of the team of nutritional lecturers for the College of Naturopathic Medicine in Bristol.
She gives lectures and talks on every aspect of nutrition to many different groups in the South including local schools, South West dentists, autistic support groups, Alzheimer's support groups and other general interest groups and societies. She was part of the Wessex NHS Chronic Fatigue Support Group before funding was withdrawn. She publishes regularly in local magazines and has worked on research and recipe development for several The Food Doctor books.
Clinically she works with many different conditions but her particular interests include digestive problems, stress related problems, autoimmune conditions, skin health and chronic fatigue. She also finds that helping couples with fertility problems is a particularly rewarding aspect of nutritional therapy.
Rowena is a Member of the British Association for Applied Nutrition and Nutritional Therapy and is CNHC Accredited.